Accessplanit Learning Management System Review
Accessplanit introduces a platform that gives businesses the flexibility they want. Use alone or integrate with Moodle for greater functionality. Users can accept secure payments through gateways like Paypal. The system also includes reporting tools, custom dashboards, role-based permissions, and much more.
Accessplanit Delivers Adaptable eLearning Tools for Businesses
Accessplanit is an LMS that wants to bring order to the chaos of training. The system is designed to maximize results while minimizing cost and time. It was created by a team with over 20 years of experience in the training industry. The website points to the team's Proven Process guarantee which has been used for hundreds of companies and departments. It includes five core phases: Plan, Build, Go Live, Adopt, and Optimize. The final phase is intended for the first year on, ensuring a long-term commitment to each client. While that sounds promising, does Accessplanit provide the tools you need to improve your training program?
What Do You Get with Accessplanit LMS?
Accessplanit offers a number of features that look appealing. The website claims to supply "Award-winning software that makes training companies more successful." That's a big promise, made even more challenging when considering the needs of different organizations and industries. Does Accessplanit have the tools needed to refine the way employees are trained?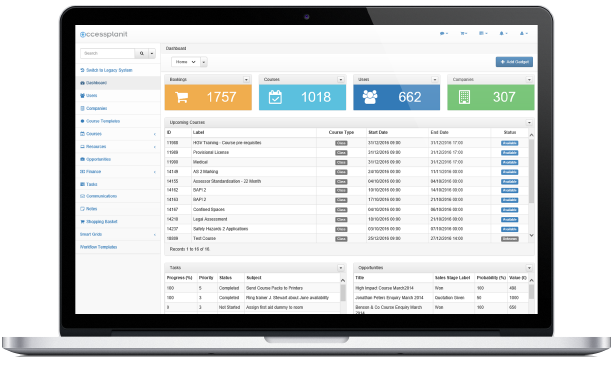 Relevant Permissions for Different Roles
Different permissions can be created for each role in the system. These can range from employees and trainers to administrators, department managers, and others. Make sure users have what they need without giving access to data or features that aren't required for their role.
Personalized Dashboards That Encourage Learning
Dashboards are also personalized based on role. Learners can see an overview of their progress. Information can include awards, certificates, evaluations, skills profile, and more. The system can also help guide learners toward additional courses that might be a good fit.
Completely Configurable Setup
Accessplanit gives the client complete control over permissions, appearance, and features. Build unique learning environments for multiple clients or departments. Add or remove items based on company need or training goals. The system presents versatile features that are highly customizable to give users the best end results for their organization.
Apply System Rules for Communication
Communication is handled through email or text message. The system can be set up to automate communication through its powerful workflow engine. Create rules that trigger a message to be sent to an individual or group. For example, a learner can request course enrollment. Their manager can approve it, and the system will send a confirmation message to both. Automated messages can also include review documentation, personalized workbooks, joining instructions, and certificates.
 Integrate with Moodle and APIs
Accessplanit can connect to open-source platform Moodle and APIs. This allows users to sync with existing systems or services to expand functionality. This can also include adding a payment gateway for ecommerce.
Built-in Reporting with Filters
Users can quickly generate reports with data from any area within the LMS. Filters are available to drill down so users can review the most relevant information. Real-time graphical and statistical data can be presented with visuals for easier processing.
Versatile Report Writer with Automation
An SQL report writer is included so that users can decide what data they would like to gather within Accessplanit. These can be automated to generate the report and email to the necessary personnel on a schedule.
Accessplanit is scalable, which allows it to work for a wide range of businesses. It can start small and grow with the company as needed. The smallest plan includes up to three admins while the largest Enterprise option is tailored to the needs of the client.
Multi-Language Capability
Accessplanit supports multiple languages. It translates both the front and back end using Google Translate. Client-specific localization support may be needed in some cases.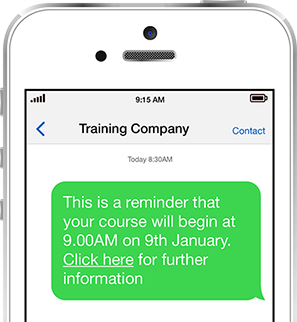 Course Creation with Re-usable Templates
Users can easily build visually appealing courses without coding. The system supports all learning types, including in-house, modular, open course, and blended. Reusable course templates make it easier to create a new event or content.
Manage Course Waiting Lists
Courses with limited enrollment can utilize Accessplanit's waiting lists. See how many people are in line and learn more about which courses are popular and which may need additional spaces or sessions.
Sync with Outlook Calendars
Accessplanit makes it easy to schedule events or courses. The system synchronizes with Outlook calendars. Users can stay on top of training schedules and continue using the management tools they already know.
Manage All Financial Transactions
Manage all financial transactions within Accessplanit. The system can generate reminders, invoices, statements, credit notes, refunds, and more. Multiple payment gateways can be offered. Users can also accept funds in different currencies.
Accept Payments and Offer Discounts
Users can accept payment through Paypal, Sage Pay, Realex Payments, and Barclaycard. Discount codes are supported as well as group and business block bookings. Payments are secure and can be synchronized with the user's financial system for bookkeeping purposes.
Ideal for Internal and External Training
Accessplanit provides tools that work for everyone. Businesses can train employees internally to join their workforce. Training companies can use the platform to facilitate courses for multiple users or clients.
An LMS Customized for the Business User
Accessplanit offers many ways to create a tailored learning environment for businesses. Users can monetize their course content and accept payment automatically through several secure gateways. Create multiple roles with unique permissions and dashboards for maximum relevancy and efficiency. Custom reporting, Moodle integration, and automatic communications present more ways for users to save time and money with Accessplanit.
The Accessplanit Environment
Accessplanit gives users a professional, clean environment that works well for its intended purpose. Features are easy to find with clear menus and a logical layout. There are attractive visual elements, like colorful panels that display statistics, graphical reports, and color-coded calendars. The LMS looks modern and allows users to navigate quickly and seamlessly from one area or feature to another.
Who Uses Accessplanit LMS?
Accessplanit is intended for business use. The system is scalable, allowing it to serve a wide range of company sizes. It is ideal for organizations with departments that use or will use instructor-led training in-person or through webinars. It is a valuable tool for businesses that must meet compliance requirements like those operating in the construction, trucking, or clinical services industries. The features are also beneficial for training companies with user portals that can be used to book and manage client training.
Supported Devices & Platforms
Accessplanit is available online. The system includes a responsive design for mobile users. Trainers and learners can access features and course material from just about anywhere. If they have an internet connection, then they can log in and complete tasks or find information.
Accessplanit Customer Service
Users can rely on several help tools when they need support. There is an Academy that contains how-to videos and personalized training sessions. It is tailored to the needs of the individual client to help them get the most out of their new system. A Customer Success Manager is also provided to help users implement best practices.
All subscription levels receive telephone support. However, there are limitations for the Essential user. Advanced and Enterprise clients receive unlimited phone support. New users also receive a guided implementation, a Welcome Pack, and on-going support.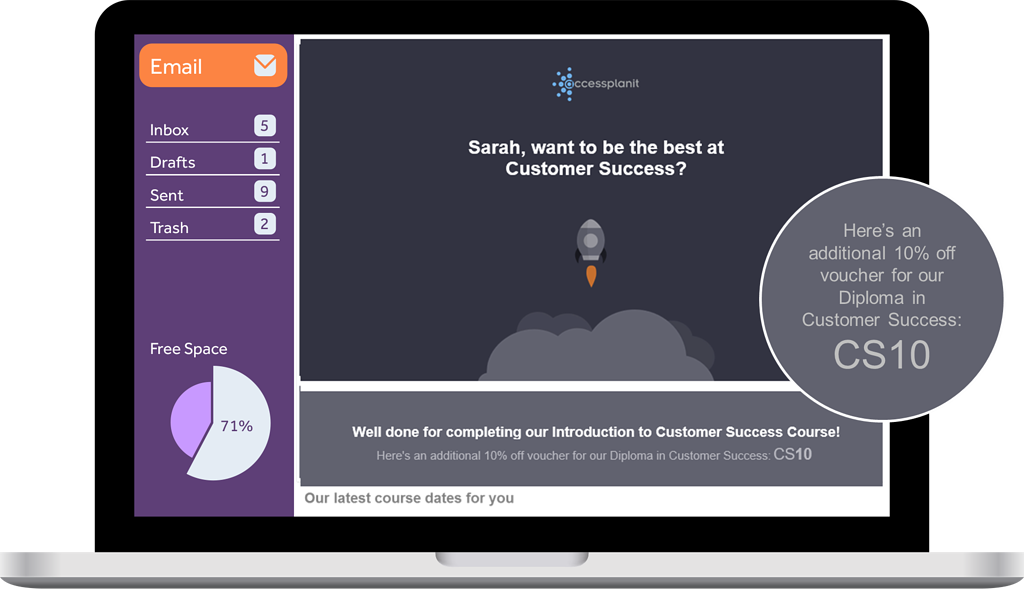 The Future of Accessplanit
Accessplanit continues to evolve, introducing new features to its platform. An update published March 19th, 2019 outlined recent additions like task boards, an eLearning plan merge field, advertised course date range, and more. The system already has much to offer, and the developers continue refining the experience for the user.
The LMS has attracted attention from many companies – including some familiar names. Their clientele list includes Oracle, Oxford University, 3M Capital Safety, Citizens Advice, Thales, Lloyds Pharmacy, and Micros.
Accessplanit earned a Brandon Hall Bronze Award for Excellence in 2017 and a Customer Service Excellence Award in 2018. It also received high marks from users across the internet. That will likely continue as the platform introduces new innovations and improvements.
Accessplanit Offers a Solid eLearning Solution for Businesses
Accessplanit is a powerful platform that can handle all aspects of employee and client training. It's flexible enough to work in almost any industry and includes scalability for organizations that plan to grow. Customizable permissions and features give the user more control over the process and who can influence it. The custom report builder, workflow engine, integrations, and ecommerce tools round out the features list. It's an ideal combination for businesses that want to be able to do it all within one LMS.