Chatbots may sound like something from an episode of Black Mirror, but they're much more ubiquitous than you may realize. Interacting with brands or businesses on Facebook Messenger may mean a conversation with a bot instead of a person. And the same goes for those "Chat Now" tools that pop up on the websites you visit.
It's not all about marketing and sales either. If your company uses a chat tool like Slack, you may have a bot or two that you interact with for various business needs. Like many technologies that start in the realm of marketing and sales, chatbots are making their way into the world of eLearning as well. But are they here to stay? Or is it all hype?
Let's take a look at a few ways organizations already use chatbots for elearning, as well as the reasons why the technology is perfectly suited for the elearning industry.
Eliminating judgement
When you're learning something new, you're likely to make mistakes. As trivial as those errors may be, they can still lead to feelings of humiliation, shame, and ultimately anger when made in front of a group. Those feelings are natural, but they're also counterproductive to learning. What if you could learn something new with no one around to judge? Enter the bots. Artificial intelligence (AI) may be smart, and it won't make you feel less smart when you make an error.
It's with that in mind that language-learning app DuoLingo created bots. They call it "practice without pressure." Users get to engage in life-like conversations in the language they are learning, without fear of offending someone or embarrassing themselves with misspoken words.
Creating personalization
One of the biggest challenges an educator faces — whether teaching a classroom of kids or a boardroom of executives — is personalization. Every one of us learns in a different way and at a different pace. That's a lot for a single educator to take on, if the teacher can pick out those differences with limited interactions in the first place.
The AI that powers chatbots adapts infinitely. It learns as the user does. With every action a user takes, the AI learns their patterns and course corrects according to their needs. In elearning, this could mean that one training could be rolled out to an entire organization with a chabot employed to personalize it. Learning becomes faster and the information is retained longer.
Improving assessments
Humans are innately biased, even when making an effort not to be. And even educators make mistakes at times. When it comes to assessing learners' work, humans are flawed. This is particularly true when you consider work that's assessed on a more arbitrary scale — a math problem may have an exact answer, but evaluating writing technique is a different ballgame.
Chatbots take out the guesswork, particularly in subjective assessments. Bill Gates invests in chatbots for elearning for this reason (among others). Better, more targeted, and fair feedback will lead to better learning experiences.
Furthermore, chatbots don't just complete assessments, they store and analyze them. Over time, they build a warehouse of data about each particular learner, which allows them to adapt trainings and lesson plans to individual needs.
Making time for elearning
Recruitment, training, compliance, benefits, professional development — of those five pillars of any human resources professionals' role, what gets lost in the shuffle most often?
When you're busy with the everyday minutiae of handling payroll and updating job postings, professional development initiatives sometimes take a back seat, even with the best human resources software. Yet they are critical. Nearly 90 percent of millennials (the group making up the majority of the workforce) report development opportunities as important in choosing a job.
Think of the number of daily questions your department fields from employees about their benefits, time off, paychecks, or other everyday concerns. What if a bot could take care of those instead? Or what if AI could ask your initial screening questions to vet candidates to the next step?
One of the most powerful uses of chatbots in elearning is the space they create for elearning. When you use a chatbot to automate simple day-to-day tasks, you're freed to spend more time on people priorities.
Chatbots may be hip right now, but when it comes to elearning they are certainly worth the hype. Innovative educators are already adapting the software to their own needs (like this professor, who built a bot to be his teaching assistant). And now the only question that remains is, what innovations will the elearning world achieve with bots next?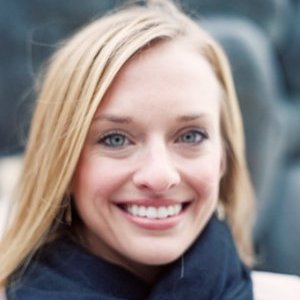 Taylor Burke is a contributor to TechnologyAdvice focused on elearning and building strong company cultures.