10 Ways to Incorporate Learning from Day One
"An organization's ability to learn, and translate that learning into action rapidly is the ultimate competitive advantage." — Jack Welch, former General Electric CEO
Incorporating learning and development into the work environment —especially for new hires— is essential to not only motivate employees but to also put the company in a position to get a leg up on the competition. Looming deadlines, meetings, and goal-setting can sometimes lead managers to forget how much employees appreciate training.
According Learning Wave 74 percent of employees felt they were not reaching their full potential at work. Also, seven out of 10 employees say that training and development opportunities influence their decision to stay with a company. The data shows that employees want more training, but not having these opportunities could make new hires regret their decision to join the team. So, here are ten ways companies can incorporate learning from day one.
Intentionally Discuss Learning Interests before the Hire
Even on the first day, employees have an idea of where they want to go and what they are looking to learn. While the first week will be filled with learning new technology and the ways of the company, managers should sit down with new hires and discuss what their ambitions are and how the company can help take them there. This should include training and learning opportunities. Allowing hires to describe technologies, practices, and lessons they would like to learn from the beginning can help managers set up opportunities for them along the way.
Invest in an Online Learning Program
Some employees may not be interested in going off-site for training (we will get to those that are later), but for those who may have a heavy workload and still want to learn new skills, management should invest in covering resources like Lynda.com, edX, General Assembly and Coursera. All these programs offer online training opportunities for various topics. Even better, companies can invest in building company-specific learning platforms on an LMS. Employees can participate in a class while sitting at their desk or home. Many even provide certificates of completion that employees can tout on their resume.
Connect Training to Goal-Setting
Does a new hire have an idea of where they want to go in the company? Are they looking to rise from entry-level to a position in management? If managers know this trajectory, they can help steer employees in the direction of classes, training, and resources to prepare them for these positions once they become available. Once employees know what they need to do, there will be no question about their readiness to move forward once the opportunity arises.
Set Up a Job Shadowing Program
There are times where employees may want to make a horizontal move to another department entirely. Developing a program where employees can take a few days out of the month to shadow someone's work in another department is a great way to allow them to have some on-the-job training for something they may want to do in the future. Even encouraging longer-tenured employees to enable them to work on a project or sit in on a meeting will also contribute to their interest in the new department.
Let Employees Take the Lead on Innovation
Game-changing ideas don't come from overworked employees who do not have time to think about and act on new concepts. A few of Google's most coveted features came from allowing employees to spend their days brainstorming new ideas and concepts. At least once or twice a month, management should create a day for employees to collaborate to come up with a solution to a company problem. Keep these ideas handy in a dedicated board within your project management tool, where managers and ICs can grab helpful projects when they have time to work on them. Not only does this create new ideas for the company, but it also allows employees to learn from one another.
Allow Employees to Attend Conferences
Whatever the leading industry conferences are for the respective departments, the company should seek to send employees to them. Conferences are an excellent training one-stop-shop. They include workshops, courses, certifications, networking opportunities with industry experts, and an opportunity to market the company. If there is any event to invest in, conferences are a great one to pursue.
Start a Company Book Club
This step is an excellent, cost-effective way to encourage learning and networking within the company. Among the other materials new hires receive upon their introduction to the company, a book highlighting latest industry trends sends a direct message that the company is interested in employees learning something new. Management can go the extra mile by developing a company book club.
Develop a Mentoring Program
Another great tactic for bringing new hires into the fold, but also helping them get some on-the-job training and advice would be to match them up with someone who can show them the ropes. This frees up management, while also creating an opportunity for a healthy relationship new hires can take advantage of. Mentorship programs can also act as a bit of job shadowing and training in that mentors can help new hires begin to decide what their ambitions are, and where they see themselves long-term with the company.
Invite Industry Experts to Come and Speak
This is one of the reasons why it is so important for management to always have a handle on what employees are looking to learn. Having an idea of the typical skills employees want to brush up on will allow management to seek out industry experts to train employees in skills they are interested in learning more about. These individuals can even put together a company-wide training workshop for everyone to get in on the training.
Create a Free Resource List
There are tons of cost-effective resources out there that companies can promote for their new hires and long-tenured employees. Creating a list of books, blogs, TED Talks, and YouTube videos employees can view to get inspired or up their skills is an easy and affordable way to show employees that learning doesn't have to stop once the workshop or training has ended. Try using an LMS tool, a company-wide Wiki, or an internal blog to gather these resources.
The Wrap Up
Employees want training. They want to hone their skills and learn new ones. They know that this will make them competitive in an ever-tight job market. This makes the value of offering these opportunities high for companies. Those who can step up to the plate and show that learning and development are important to them will not only keep employees satisfied, but it will also attract the best talent.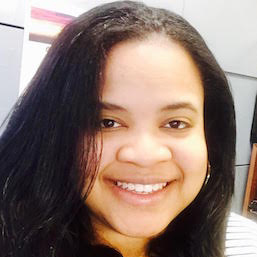 Chanell Alexander is a writer for TechnologyAdvice. She is a freelance writer and digital marketing strategist. She has over seven years of experience in the nonprofit field, and enjoys blending innovative technology solutions with communications. When she is not writing, Chanell enjoys traveling, contributing to video game blogs, and embracing her inner foodie. See what else Chanell has been up to on her LinkedIn profile and Twitter page.