Are you trying to scale your eLearning website but, end up draining most of your time in managing courses, students or getting their feedback?
If yes, then YOU are in the right place.
So, what if we told you about a few LearnDash hacks that will allow you to focus precisely on growing your eLearning business?
These LearnDash hacks will automate the administrative stuff so that you can work on other important tasks like Marketing, building long-term goals, business strategies and more!
Curious?
Well, read on to find out about the 4 LearnDash hacks to automate administrative tasks of your eLearning website.
4 LearnDash hacks to automate administrative tasks
#1. Delegate course management tasks to instructors
Time is precious and to spend most of it in creating courses, updating them, managing students, etc. can be daunting.
While they are important, the effort involved is a LOT. But, if you choose to delegate certain tasks or processes to instructors, it not only saves time but provides other benefits that are essential for the growth of your eLearning business.
With LearnDash, thanks to their integration capability with the WISDM's Instructor Role plugin, you will be able to allow multiple instructors or teachers to build their own courses, edit them, manage students, etc.
Let's quickly take a glance at what WISDM's Instructor Role has to offer:
Allow multiple instructors or teachers to create, edit and manage their own courses, lessons, quizzes.
Allow instructors to manage the enrolled students, communicate with them and review their assignments.
It comes with an instructor dashboard to make it easier for instructors to operate.
The control of the backend dashboard, data and LMS settings remains with you.
Automatically calculates instructor commissions and keeps track of it.
Restricts instructors from editing courses or viewing commissions of other instructors.
To give you an idea, let's say you have an online medical training school with few courses already running and you want to expand by offering courses on Physiology, Immunology, Genetics, Biochemistry & Neuroscience.
With the WISDM's Instructor Role plugin, you can invite multiple instructors specializing in the respective subjects and delegate the responsibility of creating courses, designing lessons, topics, quizzes, managing students, etc. for each of the courses.
Now, let's understand how delegating responsibility to different instructors will pan out for your business.
Benefits of this hack on your eLearning business
Increased productivity – Delegating work & empowering instructors to create and manage their own courses will make them feel important and an integral part of your business leading to increased productivity of the instructors and your business.
Offering a variety of courses – Allowing multiple instructors with expertise in various fields will allow you to set up and offer a variety of courses to your learners.
E.g: Masterclass.
Better communication and results – Enabling instructors to manage students will help in solving learners' doubts faster and will also help instructors to develop management skills.
Systematic management – This will help in creating a management hierarchy in your business leading to systematic workflow.
Build long term business relations – Empowering your instructors will lead to increased loyalty and trust to help you build long term business relations.
Gives you the ability to do other tasks – You, as an admin will have more time to focus on other aspects of your business like SEO, site maintenance, etc.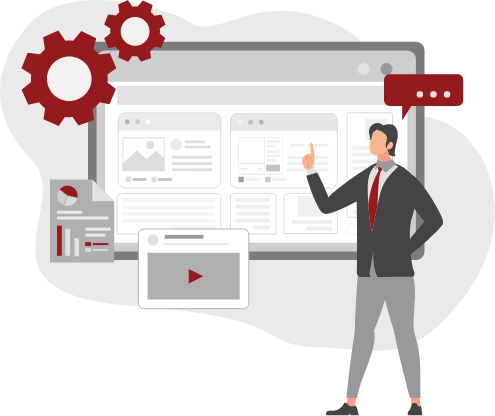 That being said, this simple LearnDash hack will do wonders for your business. More importantly, you will be able to develop a great responsible team that will allow you to consciously focus on the growth of your eLearning business.
#2. Easy download and analysis of student Quiz reports
Does it take weeks for your instructors to visit each student's profile to download the quiz reports, analyze and then provide feedback to your learners?
Now, imagine exporting and generating a detailed quiz report in one shot! Think about how quickly you'd be able to analyze your students' performance to cement their knowledge gap!
Besides, it's important to note that a quiz is not just feedback on a student's understanding of the course but it also helps in evaluating your training process.
Fortunately, WISDM's Quiz Reporting Extension (QRE) for LearnDash allows you to automate this task with ease.
Let's quickly take a glance at what WISDM's Quiz Reporting Extension has to offer:
Generate and analyze quiz responses quickly.
Export quiz results in CSV format to use it on other applications.
Detailed report including questions, answers, time taken, scores, etc.
Export report for all students, per student on per quiz, for all students on per quiz.
Now, it may seem as though the extension doesn't have much to offer but, you'll be surprised to find out the kind of benefits your business can gain out of it.
Benefits of this hack on your eLearning business
Improved customer satisfaction – Your instructors will be able to provide quick feedback to the students making it easier for them to retain the correct answers immediately while the topic is still fresh in their heads leading to customer satisfaction.
Improved training process – Enables the instructors to spend more time identifying the changes that can be made in the quiz designs or questions based on the performance analysis, ultimately leading to a better training process and increase in overall business development
Reducing instructors workload – Your instructors will be able to conveniently view and export the quiz report right from their dashboard saving tons of effort leading to increased motivation and productivity of the instructors.
Detailed report analysis – The quiz report contains detailed analysis regarding the questions, answers, time and the scores providing your instructor all the required information to act on without wasting time.
Export quiz reports – With the option to download the quiz reports in CSV format, you will be able to use these reports anytime for quick reference about your students' performance.
This small hack to automate this task will encourage your instructors to act faster on the ways to improve quiz structure and training processes, thereby, leading to an improvement in students' performance and your eLearning business.
#3. Get student feedback to improve courses & control the review display
Imagine scrounging emails and different platforms for collecting reviews, feedbacks, and ratings regarding your courses and then working on improvements.
Frustrating, isn't it?
Well, you can simplify this process with WISDM's Ratings, Review, and Feedback plugin that integrates perfectly with LearnDash and this, in turn, means, you can devote more time to improving the courses based on the feedback and reviews.
Users today look for genuine reviews and ratings before purchasing any product. We're sure you do too 🙂
For e.g: Take a look at the 2 'Business Analysis' courses in Udemy. Both these courses cost the same and have the same average rating. But, you are more likely to go for the first course because the number of reviews for it is almost twice as much as the second course.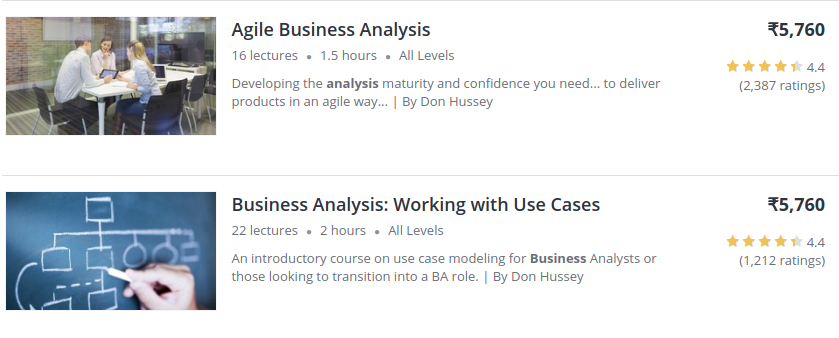 Sometimes, students leave a course halfway through and may contribute reviews that are detrimental. To counter this issue, the plugin gives you an option to allow your students to post a review or feedback only after they've completed the course.
To give you a better idea, let's quickly glance at what WISDM's Ratings, Reviews, and Feedback plugin has to offer:
It allows your students to easily submit reviews, ratings, and feedback about the courses.
As an admin, you have full control over the display of ratings and reviews.
Option to enable reviews and feedback only after course completion.
Provides students with sort and filter options to find relevant reviews.
It offers tools to control review content and placement to maintain genuineness.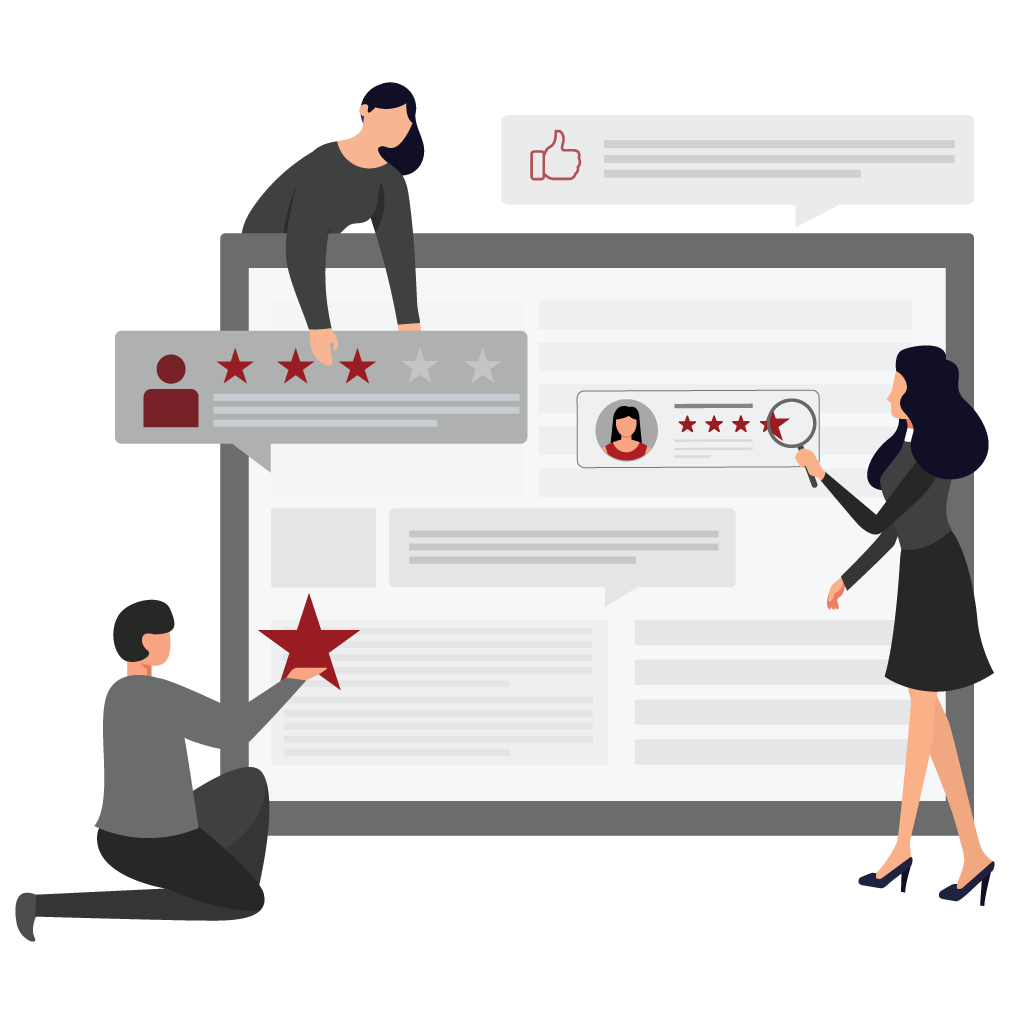 Having said that, let's see how automating this administrative task will help you in your business.
Benefits of this hack on your eLearning business
Increase student enrollments – Genuine reviews from existing students will help in converting other potential students to sign up for the courses.
Increase instructor reputation – Positive feedback from students about a particular course will help the course instructor in creating a name for themselves and encourage productivity.
Boost course credibility – The ratings, reviews and the feedback will boost the course credibility leading to an increase in sales of those courses.
More focus on improving the course quality – You'll have more time to focus on improving your courses rather than looking for feedback elsewhere.
Avoid misleading students – As an admin, you can reject ingenuine or spam reviews and ensure it doesn't mislead your potential students'.
While automating this task can prove to be beneficial for your eLearning business, it also provides a great user experience for your students giving them a sense of being heard.
Hence, this hack is a must if you want to improve your courses and grow your business.
#4. Create LearnDash courses easily and smartly.
Do you often get bored or a headache going through the entire course creation process to make a similar or a free or just an advanced version of an existing course?
Well, fret no more!
Do away with this administrative work (your headache too :p) and easily create copies or clones of your courses in your LearnDash LMS with WISDM's Content Cloner Extension.
Essentially, the structure of any course (lesson, assignment, quiz, etc.) usually remains the same. Hence, using this extension to clone a course and modifying only the titles and the content will save you tons of time and effort.
For e.g: Let's say you're already offering 3 courses on Photography – Object, Wildlife, and Model Photography and now, you wish to offer a fourth course – Nature photography.
For this new course, using the extension, you can clone the course structure from any of the previous courses and change its titles and content as per the subject. This will save you a whole lot of time and effort.
To get a clear perspective, let's take a glance at what the WISDM's Content Cloner extension has to offer:
Duplicate/Replicate courses easily to create a new or advanced version of the course.
Clone the course structure, modify titles and content as per your needs.
Supports bulk editing of course titles, lessons, and topics.
Allows changing of all cloned course titles at once.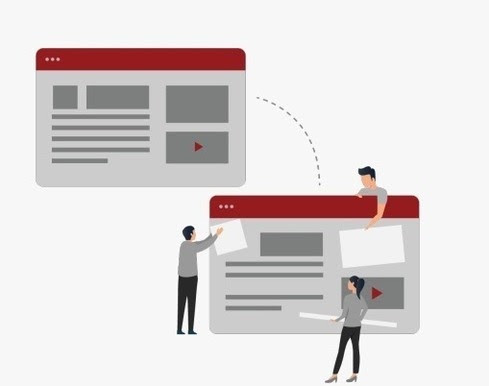 Now, not only does WISDM's Content Cloner uncomplicate your work but, it also helps you to grow your business. Take a look:
Benefits of this hack on your eLearning business
Focus on marketing – Easy cloning of similar courses gives you ample time to focus on the marketing of that course which will help in generating revenue.
Reduces the burden on your instructors – Your instructors will be able to dedicate more time on grading and development of students.
Focus on content – Gives more time to your instructors to focus on developing quality content rather than the basic structure of the course which will eventually encourage more students to take up the course.
This extension, in itself, is a crazy hack that allows you to replicate the entire course structure and lets you modify the titles and tweak its content as per your needs.
While this is a small hack, it has the potential to reap huge benefits for your eLearning business.
Note: All 4 plugins are part of the Learner's Power Pack that creates a tremendous value in just one pack.
Endnote,
While these 4 simple LearnDash hacks will simplify your administrative tasks and increase profitability in the log-run,
Implementing these hacks will allow you to pay quality attention to other aspects of your business like Marketing, SEO, Management, etc.
Finally, use these simple hacks to build a strong team and enhance your leadership qualities.
This blog article was a guest post and contains affiliate links that we may receive compensation from.